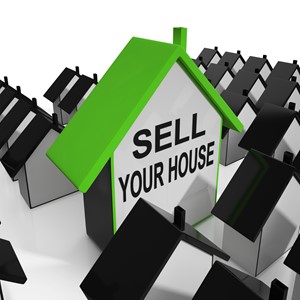 For home sellers, a seller's market is ideal. Ultimately, this type of housing market empowers home sellers to maximize the value of their residences, and for good reason.
Typically, a seller's market is defined by several key traits, including:
1. Shortage of Quality Houses
A seller's market often features a shortage of quality houses, which means many home sellers frequently are able to set higher initial asking prices for their residences that they would in a buyer's market.
Although a seller's market may enable home sellers to get more for their houses, a home seller still must find ways to generate interest from prospective homebuyers.
For example, a home seller who revamps his or her home's exterior will be able to boost the residence's curb appeal. As a result, this home may generate greater interest from homebuyers than other residences that are on the market, increasing the chance of a quick home sale.
2. Abundance of Homebuyers
A seller's market may feature an abundance of homebuyers who are ready to make their homeownership dreams come true. As such, a home seller may receive offers as soon as his or her residence becomes available. And in some instances, a home seller might even get multiple offers that exceed his or her initial asking price.
Oftentimes, a seller's market provides increased confidence to home sellers. Conversely, it is important to establish realistic home selling expectations, regardless of the market conditions.
For instance, a home seller who prices his or her residence too high from the get-go is unlikely to generate significant interest – even in a seller's market. Thus, this home may remain on the market for many days, weeks or months, and a home seller might need to lower the price eventually.
On the other hand, offering a competitive price, i.e. a price that corresponds to the prices of similar houses in a particular area, is ideal. If you provide a competitive price on your home from day one, you should have no trouble receiving plenty of interest in it, especially in a seller's market.
3. Consistent Supply of Dependable Real Estate Agents
Real estate agents are happy to help home sellers maximize the value of their residences in a seller's market. These real estate professionals may possess many years of industry experience, which means that they likely understand the ups and downs of the real estate sector. Therefore, real estate agents can offer practical tips to ensure that you can stir up substantial interest in your home, get the most for your house and accelerate the home selling journey.
Perhaps best of all, your real estate agent will be happy to respond to any concerns or questions as you add your home to the housing market. This real estate professional works for you and will do everything possible to ensure you get the best results.
Ready to add your home to the real estate market? Employ a real estate professional, and you can move one step closer to optimizing the value of your house.